Stucco in Calgary is an incredibly popular siding choice, due in part to its durability, resistance to fire, and low maintenance requirements. But while its advantages may appeal to some homeowners, they may not be as interested in its appearance and colour.

Fortunately, stucco is very easy to customize to your own personal preferences and design styles. Therefore, you can easily decide to paint your stucco and choose a colour of your liking.

But how does one go about painting stucco? And is it a simple enough process? Let's take a look!

How To Paint Stucco

Step 1: Prepare To Paint

As with any paint job, it's important to have a clean canvas to work on. Therefore, take the time to ensure your stucco is free of any dirt, debris, or other foreign objects. In many cases, this can be done by simply using a broom or brush with stiff bristles. However, some stuccos have deeper grooves and textures, and therefore may require you to power wash the side of your home.

Now, with your stucco completely clean, take this opportunity to look for any cracks or hairline fractures in your siding. Using either caulking or stucco repair product, fill in any cracks. There's no point in painting if the final product still looks worn down and weathered.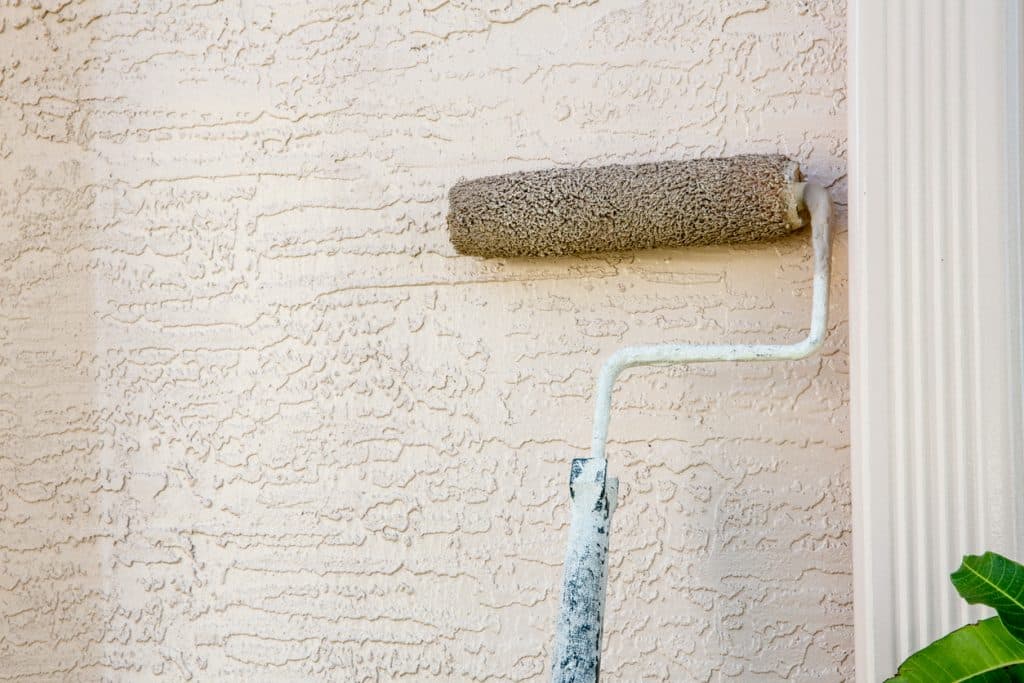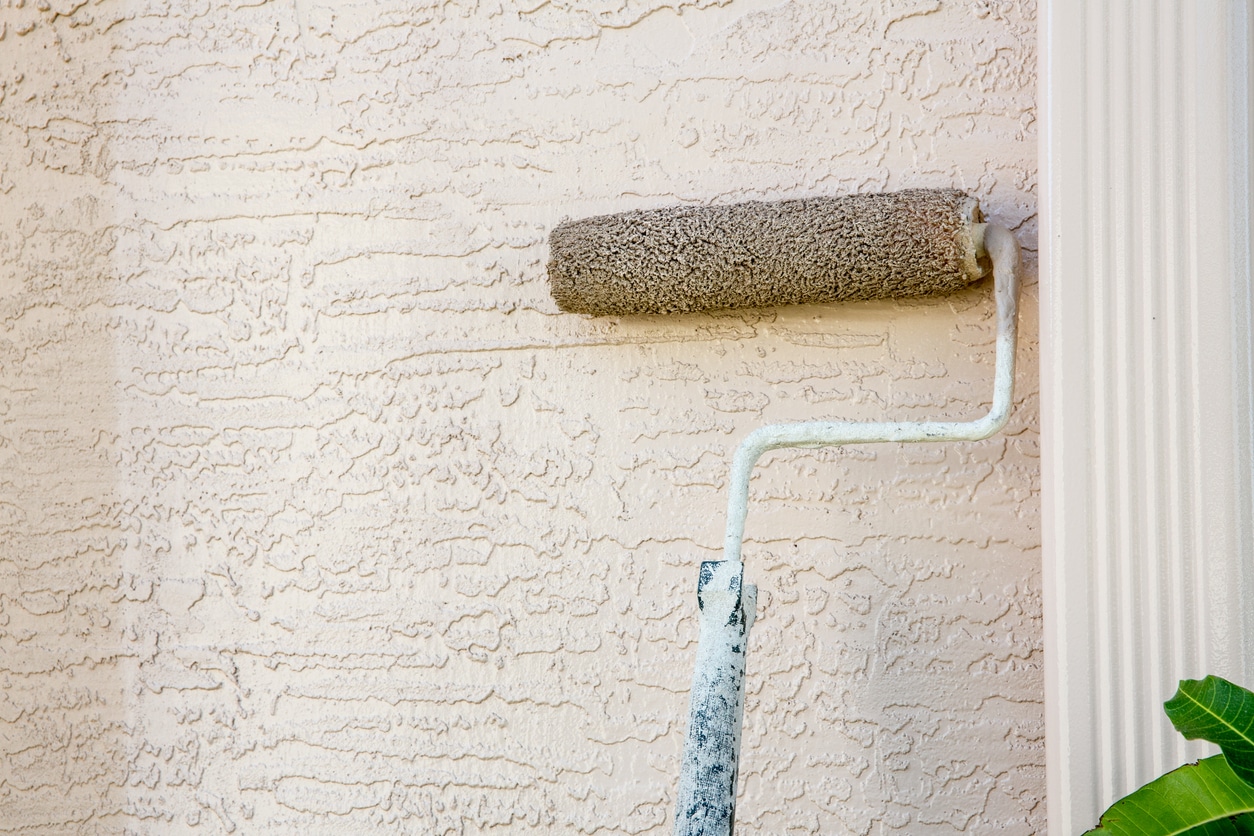 Step 2: Prime

Stucco's composition is not too dissimilar from that of concrete. Made up of Portland cement, sand, lime, and water, stucco is incredibly porous. Therefore, it has a tendency to suck up any moisture that it comes into contact with.

With that in mind, it doesn't make a lot of sense to place paint directly onto the stucco. Not only will you require more paint in an effort to produce a more consistent paint job, but the stucco will slowly absorb the colour over time.

That's why primer is essential to any stucco painting job. Start by brushing the primer around the edges of your walls before using a roller to apply it to the rest of the surface. You only need one coat of primer, but ensure you allow it to dry properly before applying the paint.

Step 3: Paint

Now it's time to inject some colour onto your stucco. Start by painting around the doors, windows, and other edges that require special attention. Then return to your roller and tackle the rest of the exterior walls. 

You will need a minimum of two coats when it comes to painting, but the intensity of the colour may require a third coat. 

Alternative Step: Call A Professional

While the basic steps of painting stucco in Calgary are simple enough, there are several ways in which things can go wrong, thus impacting the final look of your stucco. Don't hesitate to reach out to a professional stucco painting company, as they will be able to provide expert opinions and service.
---

Golden Trowel Stucco has been providing Calgary homes and commercial properties with top-quality stucco services. For the past 20 years, we have been the number one stucco contractors in the Calgary and Greater Calgary area. We can completely change your property for the better with our stucco services, including stucco installations, stucco and exterior painting, and stucco repairs in Calgary. We're flexible and ready to help you when you need it. Call us at 403-891-5343 anytime.