Stucco is one of the more durable and long-lasting materials you can go with for your home's siding. However, it is still vulnerable to damage. Harsh weather conditions, fluctuating temperatures, and normal wear can cause cracks and chips. Once you see signs of damage, you want to get the stucco repaired as soon as possible.
Guide To Stucco Siding Repair in Calgary
But just how much can you expect to pay to repair stucco? It really depends on the extent of the damage. If the damage is minimal you should expect to spend a couple of hundred dollars. But if the damage is extensive, you can end up spending thousands of dollars. You're looking at a rate of anywhere from $50 to $120 per square foot.
What Impacts the Cost?
What contributes to the cost of stucco repair in Calgary? The first is the cost of actual material, finish material, and paint if it is needed. Then there is the actual labor cost of repairing the stucco.
Stucco is not something all contractors are familiar with. Because special expertise and experience are needed, most people cannot do it themselves. So you usually have to end up hiring a contractor that specializes in stucco repair in Calgary.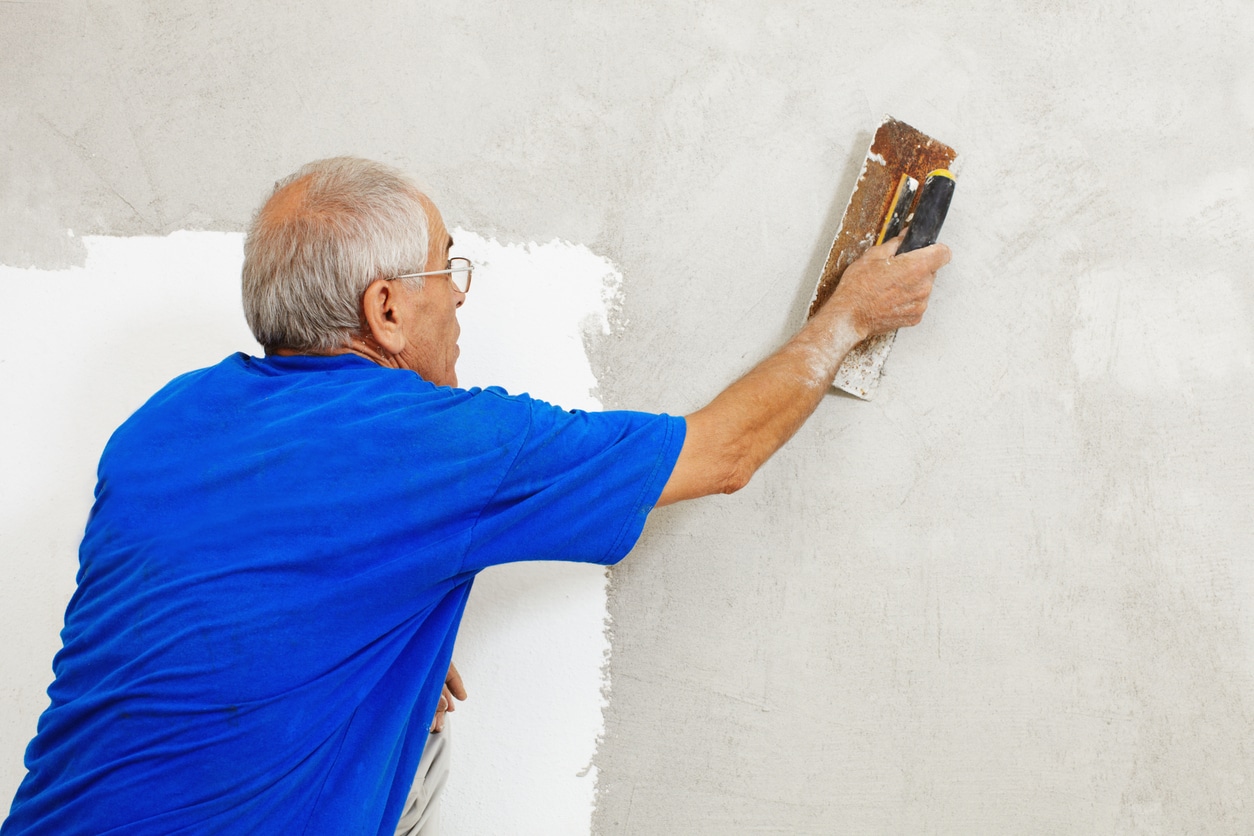 Surprisingly, stucco doesn't require as much maintenance compared to other materials. But this may be the reason why homeowners need their stucco repaired. They neglect the maintenance of stucco because of the fact that it is so durable.
Maintaining Your Stucco
To maintain your stucco in Calgary for a long period of time, you should make sure you keep the water pressure low when washing it. You want to keep an eye out for mold that has set in on the stucco. If spotted, soak with a solution of bleach diluted with water to remove it.
You also want to be aware of very small chips and cracks. Neglecting these chips and cracks can lead to more serious damage to your stucco over time. You can easily repair these small chips and cracks yourself by painting over them with acrylic paint. There are also kits sold in your local hardware store that help you repair small chips and cracks.
Overall, stucco repair is quite affordable if the damage is minimal. But if you have some serious damage, it's important to find a reputable contractor that understands how to work with stucco.
---

Golden Trowel Stucco has been providing Calgary homes and commercial properties with top-quality stucco services. For the past 20 years, we have been the number one stucco contractors in the Calgary and Greater Calgary area. We can completely change your property for the better with our stucco services, including stucco installations, stucco and exterior painting, and stucco repairs in Calgary. We're flexible and ready to help you when you need it. Call us on 403-891-5343 anytime.