How to Check for Moisture Behind Stucco in Calgary

Stucco in Calgary is a trendy siding alternative amongst homeowners because it is both durable and has a distinct visual appearance that can't be emulated using other materials. This reliable substance can last on the exterior for decades without enduring damages that can be costly to homeowners. While stucco's benefits are undeniable and its durability is undeniable, stucco's one vice is moisture and how susceptible it is to water damage. Replacing stucco won't result in exorbitant prices. This home substance is affordable to many households, but knowing how to check if moisture is wreaking havoc on your home is valuable knowledge to acquire. 

Find out how you can check for moisture that might be located behind your stucco exterior and the signs that your stucco has been exposed to moisture. 

Signs of moisture damage
To initially begin inspecting your stucco exterior for moisture damage, you can simply look at its appearance and see explicit signs. Moisture can easily gather if you have failed to apply your stucco correctly onto your home or did not maintain it years after the application. Accumulating moisture on a stucco surface can result in visible cracking on your exterior, discolouration on your interior and exterior walls will eventually form, and a distinct mildew smell can also occur. Furthermore, if the caulking on your stucco has become abruptly damaged and is starting to flake significantly, you can expect your stucco to have sustained moisture damage. 

Infrared cameras
When you notice that the stucco on your home has multiple signs of moisture damage, you should contact a professional contractor to inspect how extensive the damage might be. A contractor will utilize advanced tools to confirm your stucco in Calgary is damaged, like using an infrared camera. An infrared camera uses thermal imaging to gauge the warmer and cooler stucco areas to ascertain the moisture content properly. 

Exterior probe testing
To get the most accurate testing possible when finding out the moisture levels in your stucco exterior, contractors often perform exterior probe testing. Probe testing consists of a professional drilling a hole into the exterior of your wall, then inserting a moisture metre into the wall, which will give you direct and accurate results of your moisture levels within your stucco walls.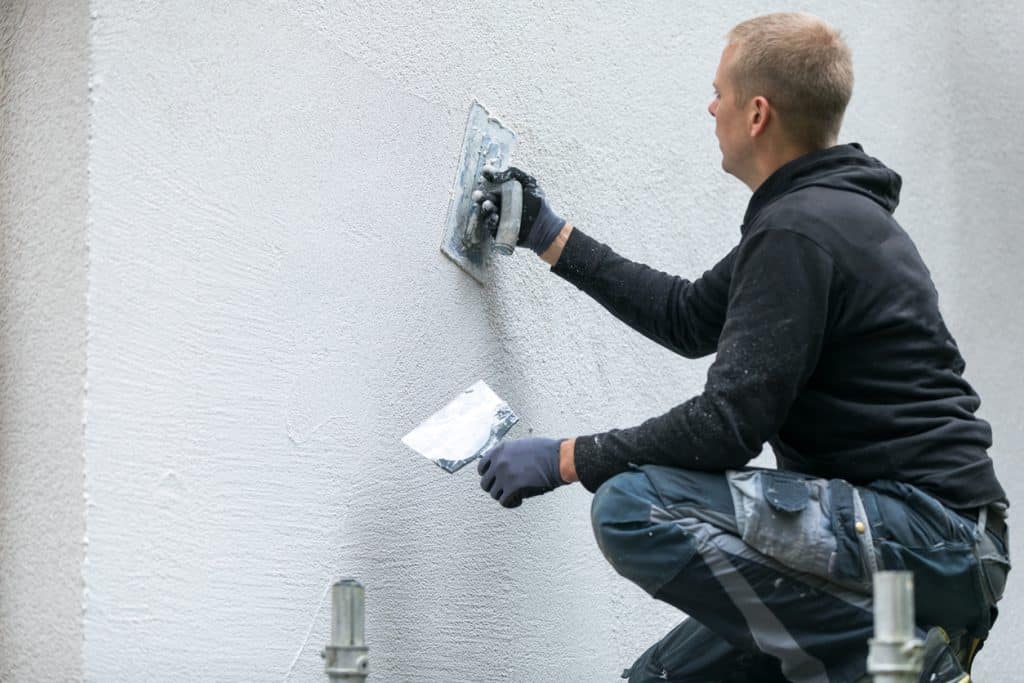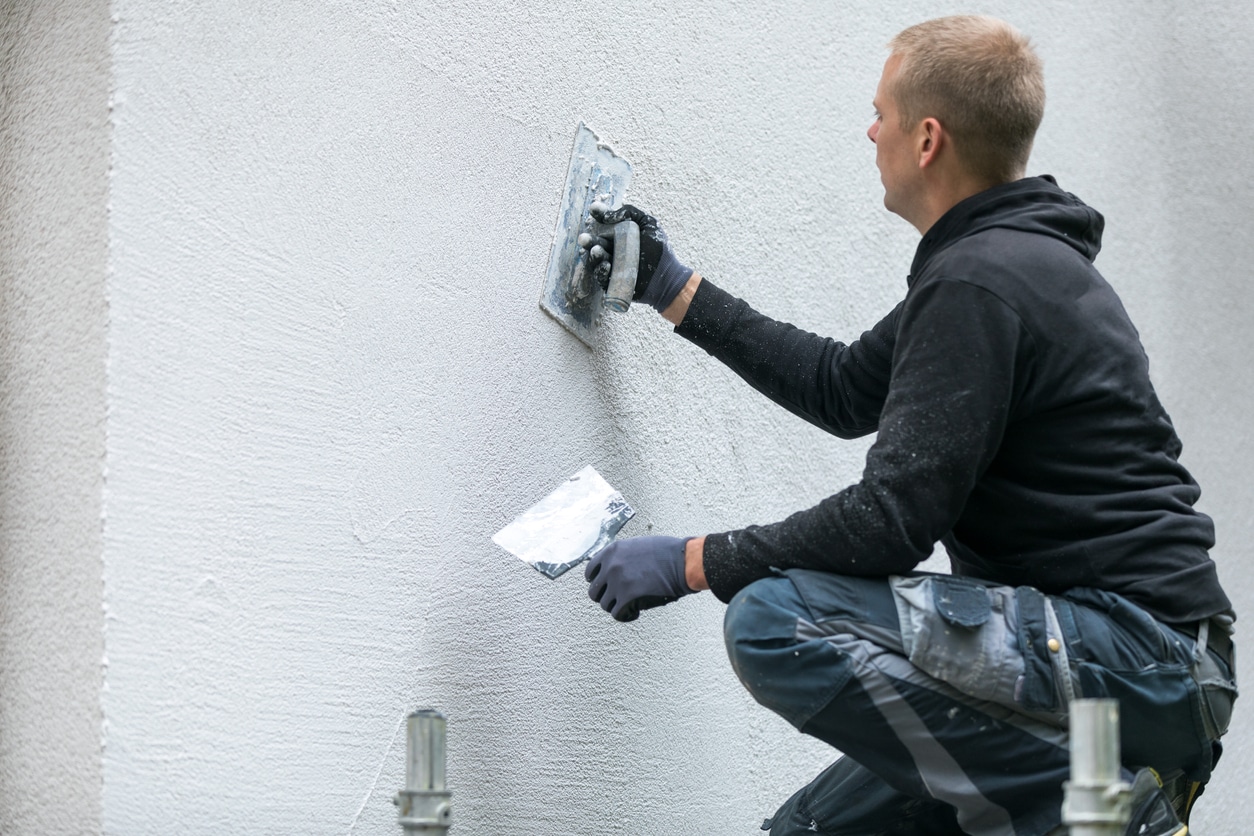 Video scope
A contractor can use a video camera to accurately assess the moisture levels in your exterior walls and the extent of the damage it may have caused. A video camera can accurately determine moisture levels in your walls and what the damage in hard-to-see areas looks like. If the walls in your home are filled with insulation, a video camera can become an inaccurate source to rely on as they won't capture the damage that might have developed. 

Taking proactive measures
Once these various methods have detected signs of damage caused by moisture, action will need to be taken to salvage your stucco walls. Your contractor can better determine the damage the moisture has caused by removing sections of the siding. These professionals can quickly patch the siding that is removed if moisture damage is not found, but if water damage is visible upon scaling back the walls, they can take immediate action to prevent the situation from developing and your walls from becoming completely unsalvagable. 


---
Golden Trowel Stucco has been providing Calgary homes and commercial properties with top-quality stucco services. For the past 20 years, we have been the number one stucco contractors in the Calgary and Greater Calgary area. We can completely change your property for the better with our stucco services, including stucco installations, stucco and exterior painting, and stucco repairs in Calgary. We're flexible and ready to help you when you need it. Call us on 403-891-5343 anytime.